Google Chrome has been my browser of choice for some time now. So familiar and expectant I am with the user interface and exceptional performance that whenever I am forced to switch to another browser, I am instantaneously irritated by the lack of intuitive UI, laggy experience and long loading delays.
Just this week I have discovered yet another long realised yet under touted feature that exists in the Chrome browser: Bookmark Synchronisation between devices.
It has me almost as excited as I was all those years ago when I first realised that the contacts on my shiny new Android phone automatically synchronised with my GMail account!
Using your Google credentials, you can "sign in" to Chrome. Signing in allows chrome to store some of your local data and settings directly into your Google account. Signing into any other instance of Chrome on any other device immediately transforms your otherwise stock browser experience into your warm cosy familiar and efficient workspace. Check out the marketing video below: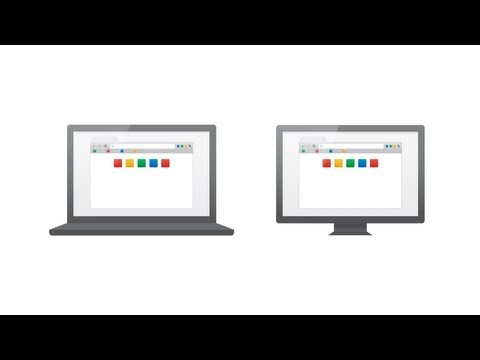 Upon first sign in, Chrome immediately takes you to the Personal Stuff page of the Chrome settings menu where you can customise which components of the Chrome experience you want to synchronise to your Google account. You can synchronise any of the following:
Remembered Passwords
Autofill Form Data
Browsing History (Bookmarks / Cookies etc…)
Themes
The reason why I like this so much is because bookmarks seemed to be the final frontier for synchronisation. So long have we all enjoyed centralised email systems (like Hotmail or Gmail) and centralised file storage (like DropBox), coupled with the ever growing number of SaaS based online applications (like Microsoft Office 365) giving us the ability to make our workspace independent from the physical device that we use. But for me, my bookmarks have always been detached from this joyful feeling of cubicle freedom.
Couple this simple concept and functionality with the naturally intuitive drag and drop behaviour of the Chrome UI, and managing your bookmarks is a breeze. (It's also instantaneous!). I highly recommend giving it a try today.